Reading
Our aim is to enable pupils to become successful readers through the specific teaching of the strategies and skills necessary to develop this fluency. This is provided both within the teaching of English and beyond it, through the wider curriculum, including independent, guided and shared reading.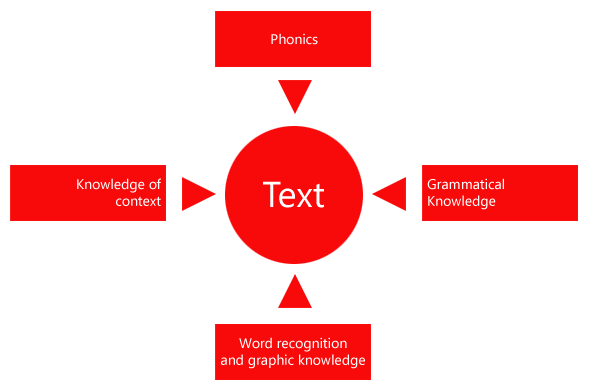 In our youngest children, the systematic teaching of synthetic phonics, following the Letters and Sounds programme, enables them to learn the phonetic code and to apply understanding of letter sounds with the corresponding letter shapes (graphemes). Phonics teaching is a daily part of English throughout EYFS and KS1, and is used to target children throughout KS2 who may require additional support in securing these skills.
In addition to specific teaching of reading skills, pupils are given opportunities to further develop and refine their reading outside of their English lessons.  Pupils have access to a wide range of appropriate reading material, including fiction, non-fiction, poetry and play-scripts, with a class library in each teaching room, and also through a wide range of ICT programs and resources. A variety of reading scheme materials and 'real books' are used to support the children's reading development, including Oxford Reading Tree, Collins Big Cat, Phonics Bug and Project X.
The home reading programme also forms a vital component of the school's approach; with parents being encouraged and supported in taking an active role in the development of their child's reading. We encourage frequent dialogue between school and home, which helps to keep parents informed and actively involves them in their child's learning.